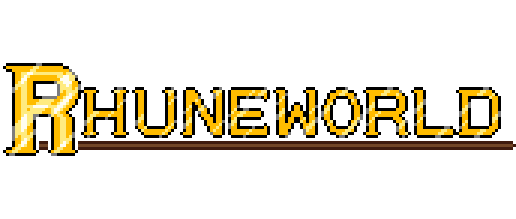 Rhuneworld
A downloadable early access demo for Windows
---
SmashArtist's entry for the Indie Game Making Contest 2018 game jam!
---
SUMMARY:
Deikun leads a peaceful life with his grandmother at the edge of town. After encountering a long lost friend, the world is turned into an magical apocalypse overnight!
CONTROLS:
Interact = spacebar
Move = arrow keys
---
DEVELOPMENT INFORMATION:
NOTICE:
The version of "Rhuneworld" for download here is the game jam version.
Many changes have been made in current, unreleased versions. Ver 0.1 (The jam version) is more of a concept and snippet of unfinished, not fully developed ideas.
Find more information on the development of this game by checking out the community below, or viewing the devlogs.
A more in-depth summary of the demo can be found on this page.
For extra development posts and updates follow me on twitter.
Install instructions
After downloading the game, unzip the file and click on the "Game.exe" file to start playing!
Download
Download
Rhuneworld Ver 0.1 (Game jam Version)
402 MB